News
Presentation of recently published book Mathematical Methods in Atomic and Molecular Physics of authors F.H.Pashayev, A.G.Hasanov
29/05/2013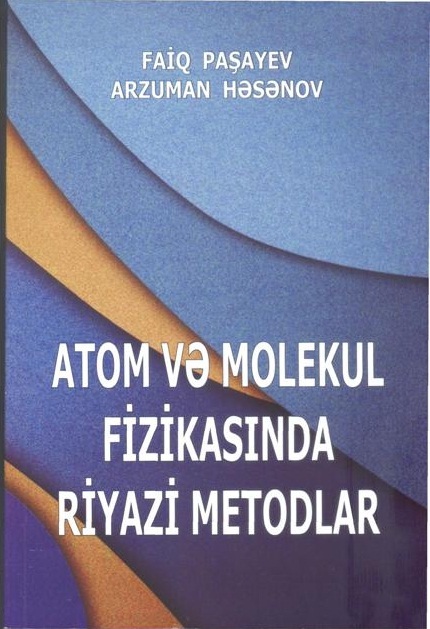 Presentation of recently published book Mathematical Methods in Atomic and Molecular Physics of authors F.H.Pashayev, A.G.Hasanov
|
more
Nobel Laureate George Fitzgerald Smoots came with visit in Baku State University
03/10/2012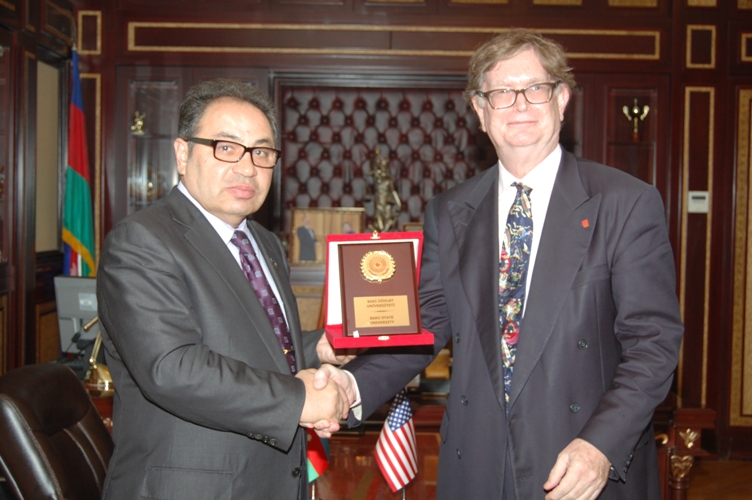 Nobel Laureate George Fitzgerald Smoots came with visit in Baku State University
|
more
Professor Ramazanov Mahammadali Ahmad was selected a member of the Council for International Scientists
07/09/2012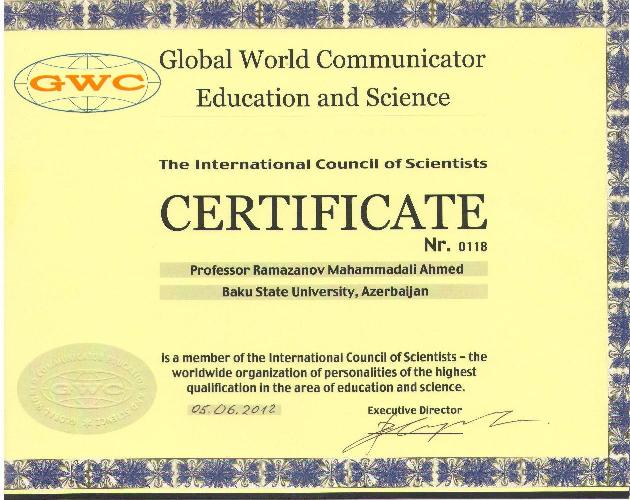 Professor Ramazanov Mahammadali Ahmad was selected a member of the Council for International Scientists
|
more
Scientists of BSU with scientific mission in Switzerland
13/08/2012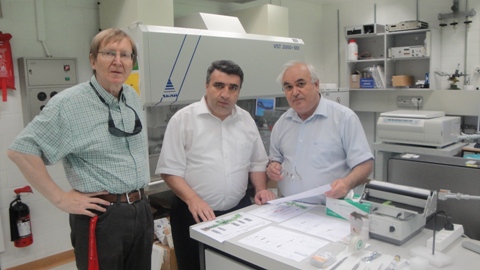 Scientists of BSU with scientific mission in Switzerland
|
more
The rector of MSU visited Nano Research Laboratory
07/07/2012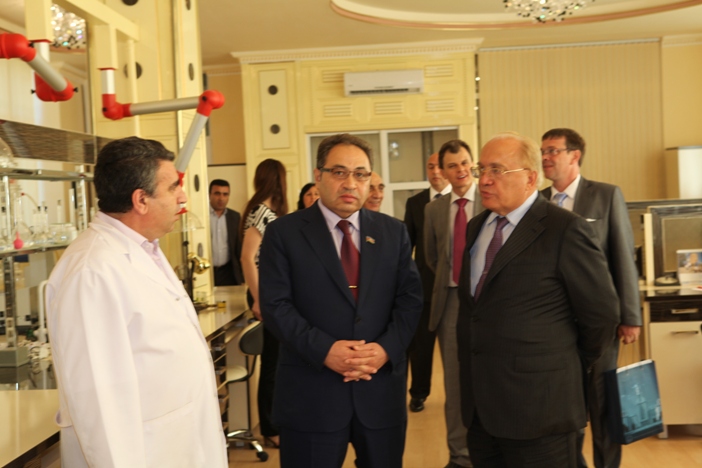 The rector of MSU visited Nano Research Laboratory
|
more
The student of University of Toronto is conducting research in the Nano Research Laboratory
25/06/2012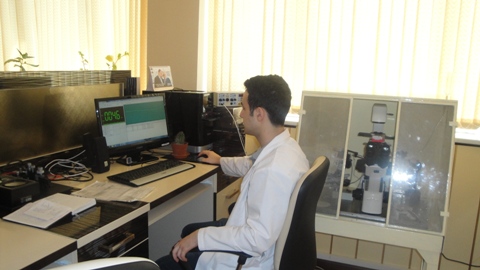 The student of University of Toronto is conducting research in the Nano Research Laboratory
|
more
Golden Medal of International Sustainable World Energy Engineering Environment Project Olympiad
16/05/2012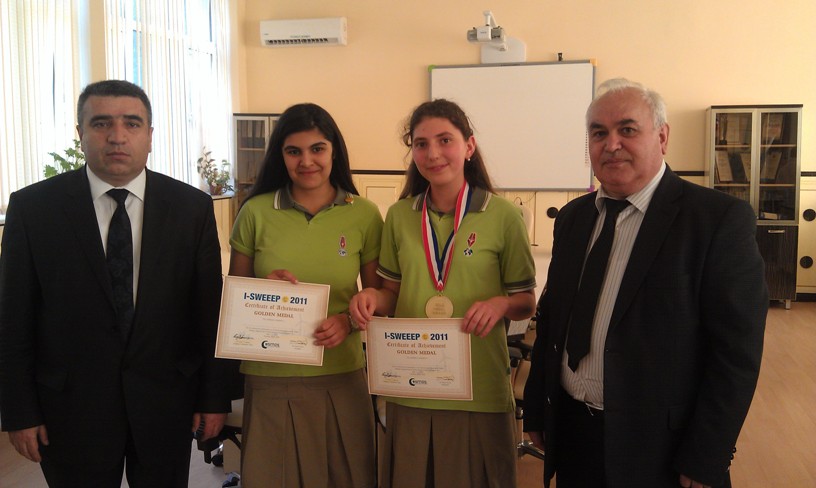 Golden Medal of International Sustainable World Energy Engineering Environment Project Olympiad
|
more
Appointment of Professor Ramazanov M.A. on the position of dean of the Physics Faculty of BSU
06/03/2012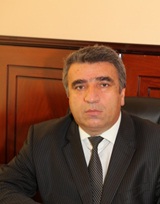 Appointment of Professor Ramazanov M.A. on the position of dean of the Physics Faculty of BSU
|
more
Prof. Ramazanov M.A. participated in scientific conference in Minsk
22/06/2011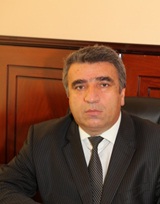 Prof. Ramazanov M.A. participated in scientific conference in Minsk
|
more
prof. M.A.Ramazanov participated on the conference dedicated to annual report of the Center of the Innovation on nanotechnologies of the CIS
16/05/2011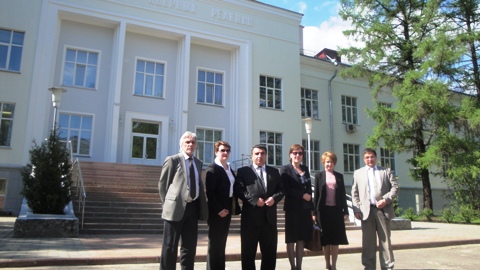 prof.M.A.Ramazanov participated on the conference dedicated to annual report of the Center of the Innovation on nanotechnologies of the CIS
|
more
Prof. M.A.Ramazanov visited Donetsk and Moscow scientific institutions with scientific mission
23/03/2011
Prof. M.A.Ramazanov visited Donetsk and Moscow scientific institutions with scientific mission
|
more
About development Nanotechnology in Azerbaijan
09/03/2011
About development Nanotechnology in Azerbaijan
|
more
Regular scientific research seminar
29/01/2011
Regular scientific research seminar
|
more
Seminar on Nanotechnology
30/10/2010
On October 30, 2010, Department ща Chemical Physics Nanomaterials enhanced scientific seminar was held. Goals and objectives of the seminar, on the future agenda of the department Prof. M. Ramazanov informed the seminar participants. Nano Research Center, the leading scientific employee of the seminar, Ass.prof. Akhmedov Ismet " Nanoparticles and Nanomaterials theirs are in the influence of live organisms - nanotoksikologiya" made a speech on the subject. At the seminar in physics, chemistry, biology as well as faculty and staff participated in the Sciences.

Saturday days of last week of each month seminar  will be held 10-00 hours. Each educational year begins in September and will continue until the month of July.
Contacts: Tel.: 99412-4387217, E-mail: nanomaterials@bsu.az, Veb site:http://nanomaterials.bsu.edu.az
|
more
Doctor of Physics Sciences M.A. Ramazanov held in Kiev on 19-22 October 2010 International Conference on Nano2010
25/10/2010
Head of Department of Chemical Physics Nanomaterials  Doctor of Physics Sciences  M.A. Ramazanov held in Kiev on 19-22 October 2010 International Conference on Nano2010 took part in the meeting report, metals, alloys, nanomaterials, structural composites, and ceramics  section has chaired the meeting. M.A.Ramazanov during the conference of scientists on a number of foreign countries participating in the conference in the production of materials, nano technology, nanostructures areas of investigation and application of mathematical and computer modeling has agreed to participate in International Projects.
|
more
III High courses of the CIS countries
17/07/2010
Masters of department  "The chemical physics nanomaterials" Dzhabbarova Kenul Shahbaz qizi , Babayev Fahri Gidaet oglu participated III High courses of the CIS countries for young scientists, post-graduate students and students of older years on modern methods of researches nanosystems and materials of Sinhrotronnye and neutron researches nanosystems (SNR-nano-2010).
The PURPOSE of COURSES: acquaintance with last achievements in the field of research nanosystems and materials, possibilities of use of various experimental methods in nano to diagnostics; training to methods of carrying out of experiments on dispersion sinchtrons radiation and neutrons in a complex with supplementing methods for research and diagnostics of properties nanosystems and materials in various areas, including physics, chemistry, biomedicine, materials technology, the industry nanosystems; development of interdisciplinary approaches in researches nanosystems and new materials for nano - bio - information and kognativ technologies; Reception of experience of participation in scientific discussions on pressing questions nanotechnologies, physics, chemistry, biology, materials technology; an exchange of experience of own research works.
|
more
Has been bought scanning probe microscope NTEGRA PRIMA
09/07/2010
For the grant account «Application nanotechnology in oil extracting» Kingdom Abdul Aziz SA has been bought scanning microscope NTEGRA PRIMA having unique by possibilities of cost 132600$.
|
more
INTERNATIONAL WORKSHOP ON CLEANROOM TRAINING
04/07/2010
In June, 21st - July, 4th, 2010 at University Bilkenda the Ministry of the industry and trade of Turkey and the Organization development of the industry of the United Nations (UNIDO) held International a seminar development nanotechnologies. The senior laboratorian of department « Chemical physics nanomaterials» Gadzhieva Flora Vidadi qizi participated in work a seminar.
|
more
Scientifically-practical conference of Euroasian Association of Universities
26/04/2010
Head of department Ass.prof. Ramazanov M. A.  has been invited in April, 23-24rd, 2010 on III International scientifically-practical conference «Universities and a society» of Euroasian Association of Universities Moscow of the Moscow State University of a name of Lomonosov and has acted on a theme «Ways development nannotechnologies in Azerbaijan»
|
more
The award - for the best innovative project
17/04/2010
The employee of chair Gadоjieva Flora Vidadi qizi participated in conference spent in Moscow State University on April, 12th-15, 2010 and is awarded by the diploma for the best innovative project "Application naotechnology for gathering of oil from water surface» presented in youth scientific forum "Lomonosov - 2010"
|
more
1
| 2 |